About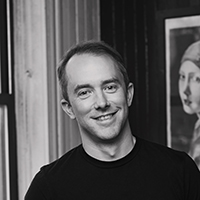 Hi. My name is Zach Ware. I'm an entrepreneur and investor based in Central TX and Northwest MT.
You can email me at zw at zgware dot com or DM me on Twitter. Here are some of my favorite readings.
I write my friends monthly to share what I've been up to, what I've read, and other non-spammy stuff, get it here.
---
Now
Work
Founder of Freehouse Partners, a specialized real estate private equity firm that acquires and develops income-producing, institutional-quality industrial assets in hard-to-access markets throughout Idaho, Montana, Wyoming, and South Dakota.
Active investor
I invest and help startups as a part-time venture partner at Trust Ventures
Not Work
Competitive hybrid athlete.
Outdoorsman, aspiring river guide, wakesurfer, skier, hunter, uncle.
Health and biology "researcher" and practitioner, more on that here.
---
In The Past
Real Estate
VTF Capital ~85M AUM seed-stage venture fund focus on ecommerce and retail tech. Managing Partner alongside my other ex-Zappos general partners. We actively invested from 2011-2017.
Downtown Project in Las Vegas. Co-founder and real estate development lead. DTP is a 41-acre urban redevelopment project co-founded with former Zappos CEO Tony Hsieh including commercial redevelopment, multi-family residential, small business investment and operating hospitality outlets. Led real estate development, government partnerships and major projects. (NY Times, Fortune, Wired)
Developed the the 4.5 acre, four building Zappos.com LEED Gold HQ in Downtown Las Vegas. (BI).
Startups
Head of Product at Zappos.com including product management, content and business operations for our family of sites and apps.
CEO of NYC-based Pilotworks which provided shared commercial kitchens and services to food companies. I joined as CEO in 2018 to lead a turnaround, ultimately shuttering the company.
Founded Shift, a Las Vegas transportation startup that nearly killed me. I shut it down in 2015. (Washington Post)
Co-founded multi-unit coworking company Work In Progress (acquired by Let's Rally).
Work and Stuff
Led retail and ecommerce at The Republic of Tea.
Led sales and distribution in the Southeast US for a DC-based gourmet food importer and distributor.
Studied economics and computer science at Vanderbilt University in Nashville, TN and attended high school at Woodberry Forest School in Virginia.
Held lots of random jobs including working at Starbucks, managing a convenience store, being an electrician's assistant, picking tobacco on my family's farm and working in a Walmart meat department for two days.
Get a hand-written email when I write something new. Add your email below.